Books
Haldon — iconic Station of the Mackenzie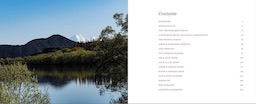 Contents

Foreword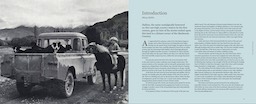 Introduction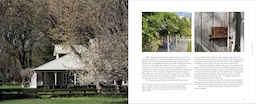 Wisteria at the old homestead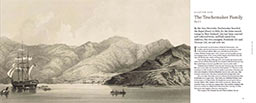 The Teschemaker family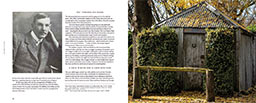 Jack Preston takes charge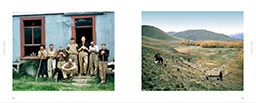 Shepherds and the sheep drive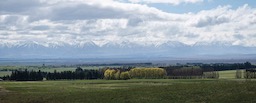 An expansive view of Haldon towards the Alps from Haldon Station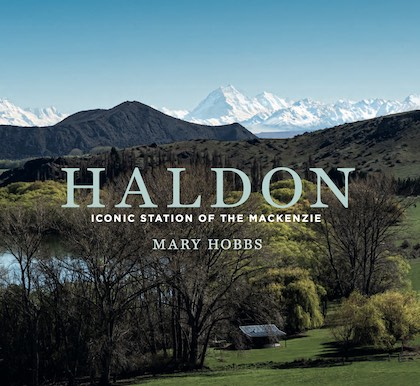 NEW RELEASE
Mary's ninth book is now available in New Zealand bookstores, or by e-mailing through this website.
RRP: $69.99
Published: January 2022
Format: 241 pages, full-colour, hardback
Written, designed and printed in New Zealand
HALDON is an outstanding book that is already becoming a New Zealand classic.
Each of the eleven chapters focus on the personal, inspirational stories of the owners of Haldon Station (and one manager) since it was first taken up in 1857.
They are stories of our nation that are in danger of being lost unless there are books like Haldon being written, purchased, treasured, and passed on.
Written in the distinctive, engaging style we have come to know and enjoy from established and award-winning author Mary Hobbs, each chapter draws the reader into the challenging tales of successive generations who have lived there.
Set out with the pioneers and discover the trials they faced, and journey with them through the generations, to the current owners of today.
Meticulous research by the author uncovered precious old journals and photos of the earliest owners and brings the rich history of Haldon to life, and is seamlessly combined into an impressive format.
Stunning photography, mostly by the author, combined with rare, historic photos and captivating stories, make this a book New Zealanders will be proud to own.
Haldon Station was the setting for the unforgettable book, David, Boy of the High Country, by Georg Kohlap, published in the 1960s. Georg's surviving partner, Glenda Van Der Maas, generously gave permission for many of the outstanding photos from that book to be reproduced in Haldon.
Haldon has been made possible by the current owners of 30 years, Han and Jenny Klisser, who generously commissioned this work so its remarkable history would be available for all New Zealanders.
Han and Jenny generously gave the author the rare permission for their courageous and inspirational life stories to be included in the final chapter.
Signed copies from the author are available by emailing Mary Hobbs
Publisher: Haldon Station Limited.
Return to top
Morrie the Moth
A delightful book for children.
(More soon.)
Return to top
High Country Stations of Lake Tekapo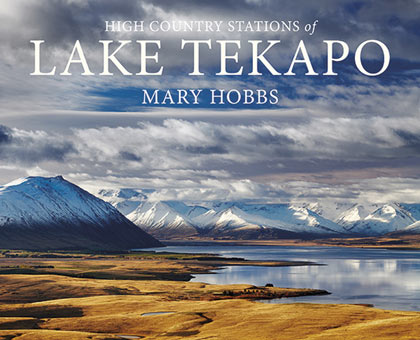 Mary's seventh book is now available in New Zealand bookstores, online at Potton & Burton publishers, or by e-mailing through this website.
" Lake Tekapo, with it's dazzling blue glacial water and backdrop of the Southern Alps, is one of the major drawcards of the South Island's Mackenzie Country. While most people's experience of Tekapo is the bustling tourist village at the foot of the lake, there is also another whole community beyond, the legendary high-country stations that farm the sweeping tussock country that is typical of the Mackenzie. This book tells the stories of these courageous and tough farming families, who choose to live and work in this spectacular, but unforgiving country with its extremes of cold and heat, devastating snowfalls and huge winds.
Author Mary Hobbs, a long-time resident of the Mackenzie Country, has unravelled the history of eight stations from around Lake Tekapo – the original Tekapo Station, Mt Hay, Richmond, Mt Gerald, Lilybank, Godley Peaks, Balmoral and Glenmore. Using both old accounts and interviews with previous and current station holders, she has assembled a collection of stories that capture the flavour and character of a unique part of rural New Zealand.
Heavily illustrated with both contemporary images and many old, previously unpublished photographs, this is a fascinating and beautiful book. It is a sister volume to Mary Hobbs's bestselling High Country Stations of the Mackenzie, which focused on the stations around Lake Pukaki, and will be another much-loved addition to the legacy of New Zealand writing about the high country. "
Return to top
High Country Stations of the MacKenzie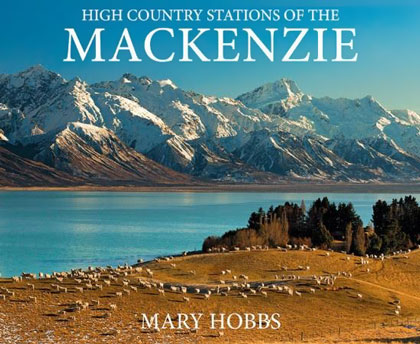 Mary's sixth book is available in New Zealand bookstores and online at Potton & Burton publishers, or by e-mailing through this website.
From the publisher:
" To most New Zealanders, wherever they live between Auckland and Bluff, the Mackenzie Country remains one of those heartland places that contributes much to our sense of self, with its vast expanses of tussock and sheep, glacial lakes, huge skies and the Southern Alps rising up to the west. But the reputation of the Mackenzie also owes much to the courageous, tough and tenacious people who first settled the high country stations of this area and who continue to farm to this day.
In High Country Stations of the Mackenzie, long-time resident of the Mackenzie Country, Mary Hobbs, tells the story of 11 stations, mostly from around the Lake Pukaki area, which include such legendary runs as Irishman Creek, Mount Cook Station, Braemar, Tasman Downs, Ben Ohau, Simons Hill, Birch Hill, The Mary Range, and Glentanner. In unravelling the history of these stations, Mary has talked to many of the current station-owners to document their contemporary stories, while also uncovering many lost historical tales.
Heavily illustrated with both contemporary images and many old, often previously unseen photographs, this is a captivating and fascinating book. Full of stories of courage and determination, tragedy and hardship, but also humour and triumph, this is another heartfelt contribution to a long New Zealand tradition of writing about the high country. "
Return to top
Christchurch Dreaming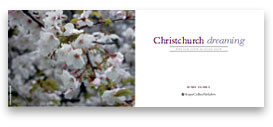 First page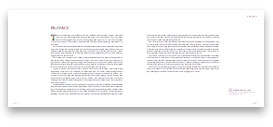 Preface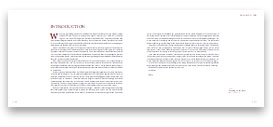 Introduction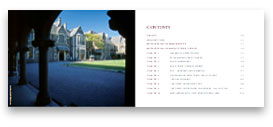 Table of Contents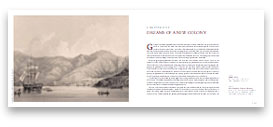 An excerpt from Chapter One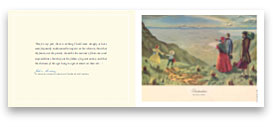 Godley's inspirational quote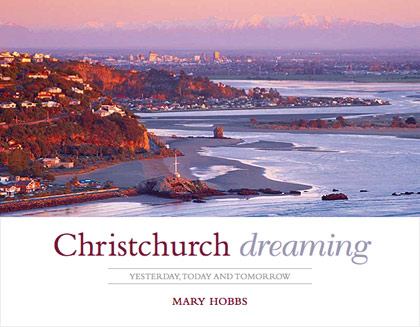 Christchurch Dreaming is a book full of optimism. It has been created by those who have known this region as home and is for people who love all that is great about Christchurch and Canterbury. In pictorial and written form, it takes the reader on a journey from its early years of establishment, through past tragedies overcome and triumphs celebrated. It shows the courageousness of Cantabrians who remained resolute after the recent earthquakes, and shares a vision for the future Christchurch. Glimpses of the personal story of the author's ancestors are threaded through each chapter, which takes the reader on a journey and highlights how events through the generations have touched the lives of all who call Canterbury home.
The stunning imagery illustrates what Christchurch and Canterbury are still able to enjoy, and is combined with heartfelt messages from Cantabrians from all walks of life who openly share what they love about the people and their region, and their dreams for its future. It celebrates who we are and what we have.
The messages from Cantabrians include those from the Prime Minister, the Mayor, All Black Dan Carter, All Black Captain Richie McCaw, Roger Sutton (Cera), firefighters, the Farmy Army and the founder of the Student Army. Each message is outstanding.
Christchurch Dreaming also features exciting concepts for the new Christchurch from some of our most talented architects. They invite the reader to dream of the new options now available to Christchurch and Canterbury, and to also realise that nothing is impossible, for the positive spirit and determination that is so prevalent in Canterbury will turn those dreams into a reality.
Christchurch Dreaming — a New Zealand story, from the heart.
Christchurch Dreaming retails for 49.95 and orders for the new book can be made by e-mailing me directly or purchasing in all major bookstores from Friday October 14.
Interview on National Radio, October 2011 -

Return to top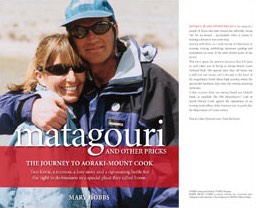 "Matagouri" Cover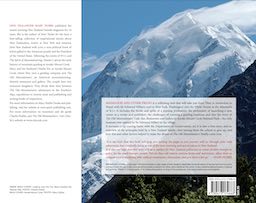 Outside back cover and inside back flap of Matagouri and Other Pricks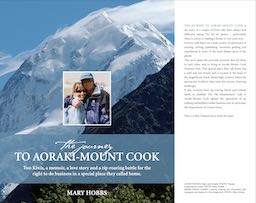 "Journey" Cover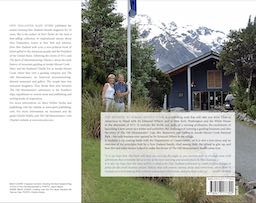 Outside back cover and inside back flap of The Journey to Aoraki-Mount Cook
MATAGOURI AND OTHER PRICKS

and

THE JOURNEY TO AORAKI MOUNT COOK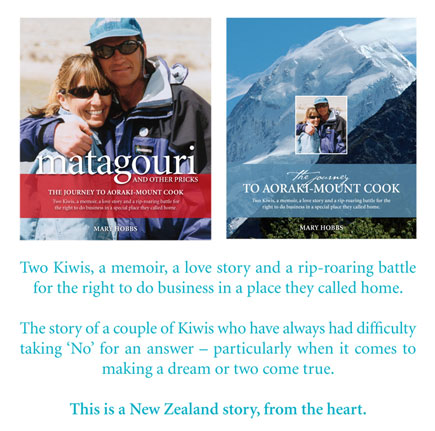 The story of a couple of Kiwis who have always had difficulty taking "No" for an answer - particularly when it comes to making a dream or two come true. Journey with them on a wide variety of adventures in nursing, writing, publishing, mountain guiding and expeditions to some of the most distant parts of the planet.
This story spans the personal journeys that led them to each other and to living at Aoraki-Mount Cook National Park. This special place they call home has a wild and raw beauty and is located at the head of the magnificent South Island high country, where the spectacular Southern Alps meet this remote, stunning landscape.
It also recounts their rip-roaring David and Goliath battle to establish The Old Mountaineers' Cafe at Aoraki-Mount Cook against the opposition of an existing multimillion-dollar business and, in particular, the Department of Conservation.
This is a New Zealand story, from the heart.
New Zealander Mary Hobbs published the award-winning New Zealand Outside magazine for 10 years. she is the author of Kiwi Tucker for the Soul, a best-selling collection of inspirational stories about New Zealanders; Letters to New York and America, from New Zealand with Love, a non-political book of letters gifted to the american people and the President of the United states following the events of 9/11; and The Spirit of Mountaineering, about the early history of mountain guiding at Aoraki-Mount Cook.
Mary and her husband Charlie live at Aoraki-Mount Cook, where they own a guiding company and The Old Mountaineers', an historical mountaineering-themed restaurant and gallery. The couple have two treasured daughters. They divide their time between The Old Mountaineers', adventures in the southern alps, expeditions to remote areas and publishing and writing books of inspiration.
For more information on mountain and ski-guide Charlie Hobbs, and The Old Mountaineers', visit Charlie's website at www.mtcook.com
Buy the book!
>> Only
$49.95 + postage
<<
Return to top
The Spirit of Mountaineering
The Spirit of Mountaineering is the first in a series of four classic volumes on mountain guides in the Aoraki-Mt Cook region. This is the story of Jack Adamson, New Zealand's first-born mountain guide. Combined with over 90 rare images of the historic mountaineering era of the 1890s in a high quality 160-page publication, most New Zealanders with a love of our alpine regions and early pioneering days will want to include it in their library.
Jack's story sets the record straight on some important mountaineering firsts in New Zealand and on errors contained in the rather infamous mountaineering book of EA Fitzgerald in 1896. The corrections are made using Jack Adamson's personal notes as the reference, which until now, have never been published.
'It is important stories like Jack's are passed on for generations to come, for we can travel with them and learn some hard-won lessons. It is particularly special to read of these experiences from the personal recollections of these early pioneers. For that reason, wherever possible, I have quoted directly from Jack's notes and other mountaineers of the era, to keep their words alive in a book that is accessible.' – Mary Hobbs.
The Spirit of Mountaineering is largely an inspirational story of New Zealand's rich alpine history that will touch the heart of New Zealanders everywhere. Each of the four volumes on the spirit of mountaineering will focus on the spirit of exploration, endeavour and courage of mountain guides at Aoraki-Mount Cook.
Many of the historic photos utilized required digital preservation. Purchasers of the four volumes will be assisting in the preservation of photos of the earliest eras of mountain guiding in New Zealand.
To arrange an interview with the author or to order the book ($49.95 + post and packing), please email info@spirit-publishing.com or refer to contact details on this web site.
Return to top
Kiwi Tucker for the Soul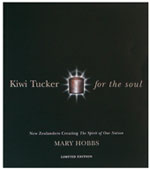 Kiwi Tucker for the soul is a feel-good book that unashamedly celebrates the outstanding spirit of New Zealanders from all walks of life. A New Zealand classic. It is an inspiring collection of stories about the lives of some of New Zealand's most genuine people. Although widely different, their stories are bound together because they overcame different challenges in their quest to attain a goal or to realise their dreams. They take responsibility for their lives and share common values of integrity, honour, courage, a sense of duty, love of family and friends and self-reliance.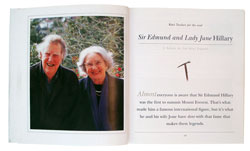 This great mix of stories includes: humanitarians Sir Edmund and Lady June Hillary, Judge Mick Brown, Narconon administrators (getting people off drugs naturally); All Black greats Sean Fitzpatrick and Todd Blackadder; paralympian medallist Steve Bayley; Jacinda Amey, who risked her life to save her colleague from a great white shark attack; entrepreneurs, headmaster and Olympic Gold medallist Barry Maister (now in charge of the NZ Olympic Committee); the Fiordland Search and Rescue team; top pop group Zed; New Zealand's first woman mountain guide and master of risk Dr Nic Kagan. Price: $39.95
(Kiwi= New Zealand and Tucker is a casual name for food.) Kiwi Tucker for the soul includes the recipe for a successful life from each person profiled.
Return to top
Letters to New York and America - from New Zealand With Love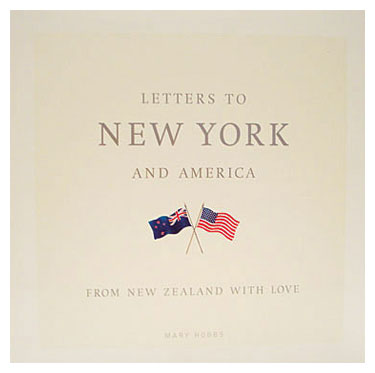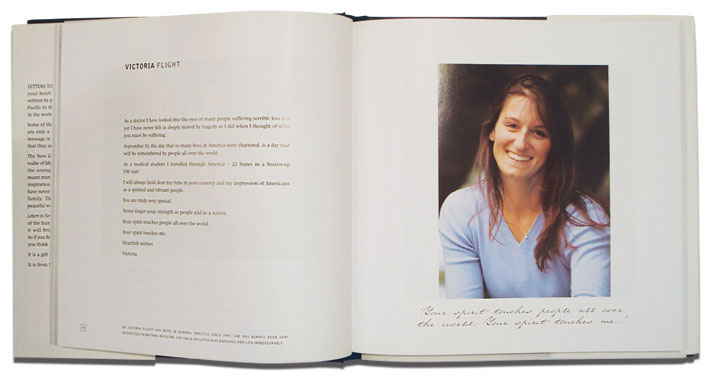 When the 9/11 tragedies occurred in America, Mary and Charlie Hobbs wanted to do something to help. The idea for a book of unknown friends from different continents reaching out to one another to help arrived - and refused to go away. Putting aside all other business, they got busy on publishing a collection of messages from New Zealanders from different walks of life. Many people helped in the effort - especially Gary Stewart of Ocean Design who contributed his expertise to the book in the form of many hours on design and layout. Tradescans and Rangiora Print were also very helpful. Letters to New York and America from New Zealand with Love features messages of inspiration and encouragement from a wide variety of classic New Zealanders. It is a unique book that bypasses all political and religious differences through its inclusion of all major religions. It simply celebrates the spirit of a people reaching out to others regardless of religion, colour, culture or political belief.
It was written in the hope that it would bring the world a little closer and it touched hearts wherever it was received. In February 2003, at their own cost, Mary and Charlie flew to New York City and gifted it to fire-fighters and people who had worked on the rescue effort. On 14 February 2003, after appearing live on the Paula Zahn breakfast show, they flew to Washington and presented it at the White House. In March of 2003, the New Zealand Prime Minister Helen Clark, presented a copy of the book to the President of the United States in the Oval Office of the White House.
A great many copies were gifted out, but some are still available. The remainder sell at $39.95 to help cover the costs that were involved and in the event there is a surplus a percentage of the proceeds will be contributed to families who lost loved ones.
Return to top
Staying Alive!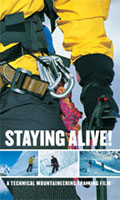 A technical training mountaineering DVD
Produced by Charlie Hobbs Co-directed by Mary Hobbs
Charlie features in this video sharing his skills as a professional internationally qualified mountain and ski guide. All the basic mountaineering techniques are covered in a lively and easy-to-understand way. A classic mountaineering training DVD. $39.95.
Return to top
Collectors Issues -
New Zealand Outside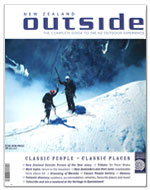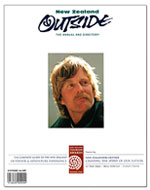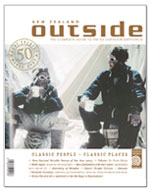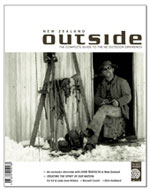 CLASSIC STORIES OF CLASSIC PEOPLE AND PLACES OF NEW ZEALAND
A limited number of back issues of the award-winning New Zealand Outside are available for sale
Mary Hobbs published this magazine for ten years. During that time it was awarded the first New Zealand Tourism Media Award, and also Magazine Front Cover of the Year. Sir Edmund Hillary recommended it as "...the most comprehensive outdoor guide to New Zealand that I have seen. It is an exceptional publication."
Mary contributed a percentage of the income to help the environment, to help adventure operators in particularly difficult times, to encourage a love of the outdoors in school children, and to assist disadvantaged teenagers, some of whom were assisted to learn how to read through Applied Scholastics. Others were helped through Outward Bound courses and another was able to attend a Narconon course to get him off drugs naturally.
A 'Win Your Dream Adventure Competition' was available to all school children. Every child who entered was encouraged to be inspired from the people featured in the stories of the magazine and each child won a prize.
Mary sold the magazine to Wilderness in 2003, but her company retained some issues of the ten years she published the magazine. These are now collector's items and are available for sale at $19.95.
| | |
| --- | --- |
| 1995 | Sold |
| 1996 | Sold |
| 1997 | Sold |
| 1998 | Sold |
| 1999 | 1999 Some copies still available (features Sir Peter Blake, NZ's first woman mountain guide Betsy Anderson, Graham Charles, a story of sunken treasure off the coast of NZ) |
| 2001 | Includes a tribute to the legendary pilot and adventurer Janey Blair, NZ Emmy award-winning film director and producer Mike Single on his intrepid journeys, Jacinda Amey and her rescue of a colleague from the jaws of a great white shark on Campbell Island, a profile on Todd Blackadder and the very inspiring mountain guide Anna Cook. |
| 2002 | Includes a journey through Nepal with Sir Edmund and Lady June Hillary, classic mountain guide of the 1880s at Mt Cook, Jack Adamson and his wife Nora, the first kayak expedition of the Antarctic Peninsula, an inspiring ski-race in Queenstown to help others, romantic holidays and kiwi food. |
| 2002 winter | covers the visit to NYC with Letters to NY... (Free with the book) |
| 2003 | Sold |
| 2003 winter | Collectors' edition commemorating Sir Edmund Hillary's successful first summit of Mt Everest in 1953. Also profiles the Lord of the Rings Location guidebook, GM food dangers, a high country cavalcade and a profile of some adventurous free sprits who trace the Mekong river to its source and follow it down to the ocean. |
Return to top
About the Author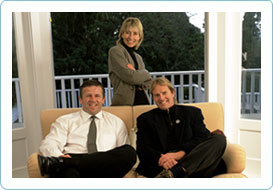 Author with husband Charlie and All Black Rugby Great Sean Fitzpatrick. His story appears in Kiwi Tucker for the soul
Mary Hobbs was writer and publisher of New Zealand Outside for ten years, an award-winning annual publication about New Zealand's magnificent outdoors and its incredible people. Married to well-known mountain and ski-guide Charlie Hobbs, Mary and Charlie have two daughters. They divide their time between Aoraki-Mt Cook village, where Charlie also owns and manages the wonderful historical restaurant, 'The Old Mountaineers, adventures in the spectacular Southern Alps, expeditions to remote areas from Tibet to Antarctica, and publishing and writing inspirational books.
Return to top