Biography
MARY HOBBS AND Charlie HOBBS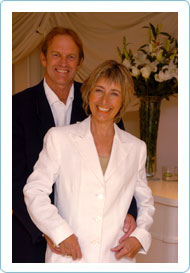 Writer and Publisher of the award-winning New Zealand Outside for ten years.
1996 - Prime Minister Jim Bolger gifted copies of the prestigious publication to all delegates and visitors to New Zealand for the 14th Commonwealth Heads of Government meeting.
1999 - Prime Minister Jenny Shipley gifted New Zealand Outside to President Clinton.
Endorsed by Sir Edmund Hillary "New Zealand Outside is the most comprehensive outdoor guide to New Zealand that I have seen - an exceptional publication."
Awarded the first prestigious National Tourism Media Award - for presentation, success, content and giving back to the community.
Editor of the Year finalist in the Magazine Publishing Awards 2002.
Publisher of the Year finalist in the Magazine Publishing Awards 2002.
Magazine Front Cover of the Year in 2002.
New Zealand Outside magazine created a Trust to contribute to environmental projects in New Zealand, assist outdoors people in extremely difficult circumstances and introduce underprivileged children to the outdoors. The Trust was expanded to include the support of a programme that effectively helped youth at risk by assisting to increase literacy for hundreds of young people. It also assisted young people to get off drugs using a drug-free rehabilitation program to do it successfully.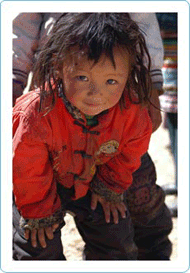 2000 - Best-selling book
Mary wrote the best-selling book, Kiwi Tucker for the soul. ('Tucker' in New Zealand and Australia means food.) This collection of inspirational stories about New Zealanders became a best seller and attracted rave reviews. View article
2000 - Antarctica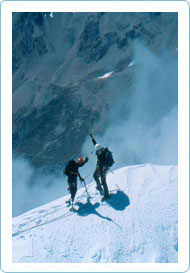 Charlie guiding a client to the summit of Mount Cook
Charlie Hobbs is one of New Zealand's most highly respected mountain and ski guides.
Charlie was in charge of all Search and Rescue services to McMurdo Sound for the USA and also to Scott Base for New Zealand.
Charlie has been in charge of a total of five separate expeditions into the deep field of Antarctica on behalf of the US Government and the National Science Foundation. His charge was the safety of geologists in the field and full responsibility for mountaineering and guiding which involved first ascents of very remote peaks in the Antarctic to collect geological samples.
Included in his resume are many successful first ascents in Antarctica.
Charlie has also been in charge of successful expeditions to many other different areas including the remote Carstenz Pyramid in Irian Jaya. (Carstenz Pyramid is one of the seven summits.)
In an expedition to Antarctica in association with the US National Science Foundation the couple were in the deep field for a number of weeks assisting two geologists on their scientific exploration. Mary is experienced in medical training and had previously specialised in orthopaedics and coronary care. She accompanied Charlie to the Deep Field in Antarctica on an expedition and was responsible for First Aid and management of the camp in one of the most remote parts of the world.
Charlie and Mary were later awarded the prestigious Antarctic Service Medal 'In recognition of valuable contributions to exploration and scientific achievement under the US Antarctic Research Program.'
Following these expeditions the couple were invited to become Fellows of the New York Explorer's Club in New York City.
2001 - Film Documentary
Charlie and Mary directed and produced a technical mountaineering film - Staying Alive. It includes technical details for helping people to stay alive in the mountains and sells internationally.
2001 - Nepal with Sir Edmund Hillary
Mary and Charlie were invited to accompany their good friend Sir Edmund Hillary to the Himalayas to view his aid projects. (Sir Edmund was the first man to summit Mount Everest in June of 1953. He created The Himalayan Trust that has built many schools, hospitals and teaching colleges for the Sherpa people of Nepal.) Sir Edmund asked Mary to take many photos of the Aid projects so he could use them for slide shows throughout the world for the Himalayan Trust. Mary contributed to the Himalayan Trust by providing her work and the development of the film free of charge. Sir Edmund was delighted with the results and the photos have since become a major part of his presentation on the international stage to help raise funds for the Himalayan Trust.
Charlie trained world-famous actors in the techniques of mountain guiding.
Charlie continued to assess trainee guides for their international qualifications in ski-guiding and mountain guiding and continued to act as the chief consultant and advisor for the Mountain Safety Council.
2002 Letters to New York and America - from New Zealand with Love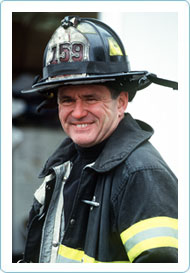 After 9/11 Mary and Charlie wanted to do something that through positive communication on an international basis would help increase the communication between nations. It completely bypassed any political views. It reached out to people from one nation to another.
The couple complied a book of heart-felt messages from the New Zealand people. It includes letters from the Prime Minister and Governor General to every-day New Zealanders. The brief for each message was that it had to be positive and uplifting. Most of the photographs in the book were taken by Mary who asked each person she photographed to look into the lens of her camera and think of their unknown friends with love. It was hoped that the book would touch the hearts of people throughout the country, and to bring the world a little closer - linking countries together through all that is truly great about the spirit of people reaching out to each other - regardless of differences in culture, religion or colour. All major religions were represented in the book. View the Letter from Prime Minister Jim Bolger
NZ Politicians wrote that they felt honoured to be invited to contribute.
Mary and Charlie then flew to NYC and personally visited firehouses in Manhattan and gifted the book to rescue-workers, fire fighters and policemen.
Feb 13, 2002 The New York Post ran an article and photo about the book. It was a very positive story that highlighted the book as heart-warming and building on the human spirit and bringing the world closer. View article
Feb 14, 2002 Paula Zahn of CNN interviewed the couple live for seven minutes on her Prime Time breakfast show.
The Daily Standard in Washington gave it a very positive report and a personal note of thanks was received from the editor Claudia Winkler.
The Prime Minister of NZ wrote a letter of introduction for Mary and Charlie to President Bush. She said the book acknowledged the vitality, determination and strength of spirit of the American people that will enable them to overcome the challenges posed by those awful events and strives to bring nations together through the simple act of reaching out to one another.
Mary and Charlie flew to Washington DC and presented a copy of the book at the White House.
In March 2003 the New Zealand Prime Minister Helen Clark personally presented a copy of the book to President Bush, with Colin Powell and Condelezza Rice in the Oval Office. President Bush wrote to the Prime Minister thanking her for the book and described it as a thoughtful gesture and a tribute to the shared values of our countries despite the geographical distance. He looked forward to working with her to strengthen the friendship between their countries.
Prime Minister Clark presented a copy of the book to the Mayor of NYC, Michael Bloomberg who wrote to Mary and Charlie to say he was honoured to receive it.
President Bill Clinton wrote personally to the couple that he was 'deeply moved by it, by the feelings that prompted you to write it.' View letter
Prince Charles and the Duchess of York separately wrote very positively about the compassion in the book.
Women Today View article
2003 - Aoraki-Mount Cook National Park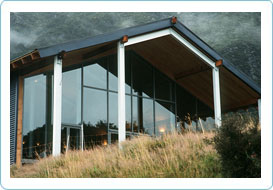 The Old Mountaineers Restaurant
The couple built a prestigious restaurant in the Mount Cook National Park of New Zealand. The restaurant - soon to expand to include accommodation - has since become a national icon with its tribute to the spirit of mountaineering and mountain guides of the area since the 1800s.
Mary and Charlie continue to guide, write and publish from this International Wilderness Heritage Park. They share a very strong desire to utilise their skills to help people of all cultures and religious beliefs throughout the world.
2004 - South Africa
Mary and Charlie travelled to South Africa to view national parks that provide lodge accommodation.
They subsequently submitted an application to build a Lodge within the Mount Cook National Park where their plans include making this wilderness lodge an ideal setting for visitors to de-stress in a stunning alpine environment.
2005 - Mount Everest
Mary and Charlie went on expedition to the Tibetan side of Mount Everest in March of 2005.
2006 - 2010
Wrote and published Matagouri and Other Pricks - The Journey to Aoraki-Mount Cook
The story of a couple of Kiwis who have always had difficulty taking "No" for an answer - particularly when it comes to making a dream or two come true. Journey with them on a wide variety of adventures in nursing, writing, publishing, mountain guiding and expeditions to some of the most distant parts of the planet.

This story spans the personal journeys that led them to each other and to living at Aoraki-Mount Cook National Park. This special place they call home has a wild and raw beauty and is located at the head of the magnificent South Island high country, where the spectacular Southern Alps meet this remote, stunning landscape.

It also recounts their rip-roaring David and Goliath battle to establish The Old Mountaineers' Cafe at Aoraki-Mount Cook against the opposition of an existing multimillion-dollar business and, in particular, the Department of Conservation.

This is a New Zealand story, from the heart.
Finalised plans for the building of a rustic Inn and a Health Spa at Aoraki-Mount Cook.
2011
Wrote and compiled the book Christchurch Dreaming, published by HarperCollins

Christchurch Dreaming is a book full of optimism. It has been created by those who have known this region as home and is for people who love all that is great about Christchurch and Canterbury. In pictorial and written form, it takes the reader on a journey from its early years of establishment, through past tragedies overcome and triumphs celebrated. It shows the courageousness of Cantabrians who remained resolute after the recent earthquakes, and shares a vision for the future Christchurch. Glimpses of the personal story of the author's ancestors are threaded through each chapter, which takes the reader on a journey and highlights how events through the generations have touched the lives of all who call Canterbury home.

The stunning imagery illustrates what Christchurch and Canterbury are still able to enjoy, and is combined with heartfelt messages from Cantabrians from all walks of life who openly share what they love about the people and their region, and their dreams for its future. It celebrates who we are and what we have.

The messages from Cantabrians include those from the Prime Minister, the Mayor, All Black Dan Carter, All Black Captain Richie McCaw, Roger Sutton (Cera), firefighters, the Farmy Army and the founder of the Student Army. Each message is outstanding.

Christchurch Dreaming also features exciting concepts for the new Christchurch from some of our most talented architects. They invite the reader to dream of the new options now available to Christchurch and Canterbury, and to also realise that nothing is impossible, for the positive spirit and determination that is so prevalent in Canterbury will turn those dreams into a reality.
2012 - 2014
Mary and Charlie purchased a farm on the banks of Lake Pukaki where they built a home with a focus on using as much in the way of toxic-free products as possible.
It was an exhausting job. A book on it will eventually be written about that journey. They did find that there is a difference living in a toxic-free home and they also found that what people call green building is not necessarily so.
Return to top